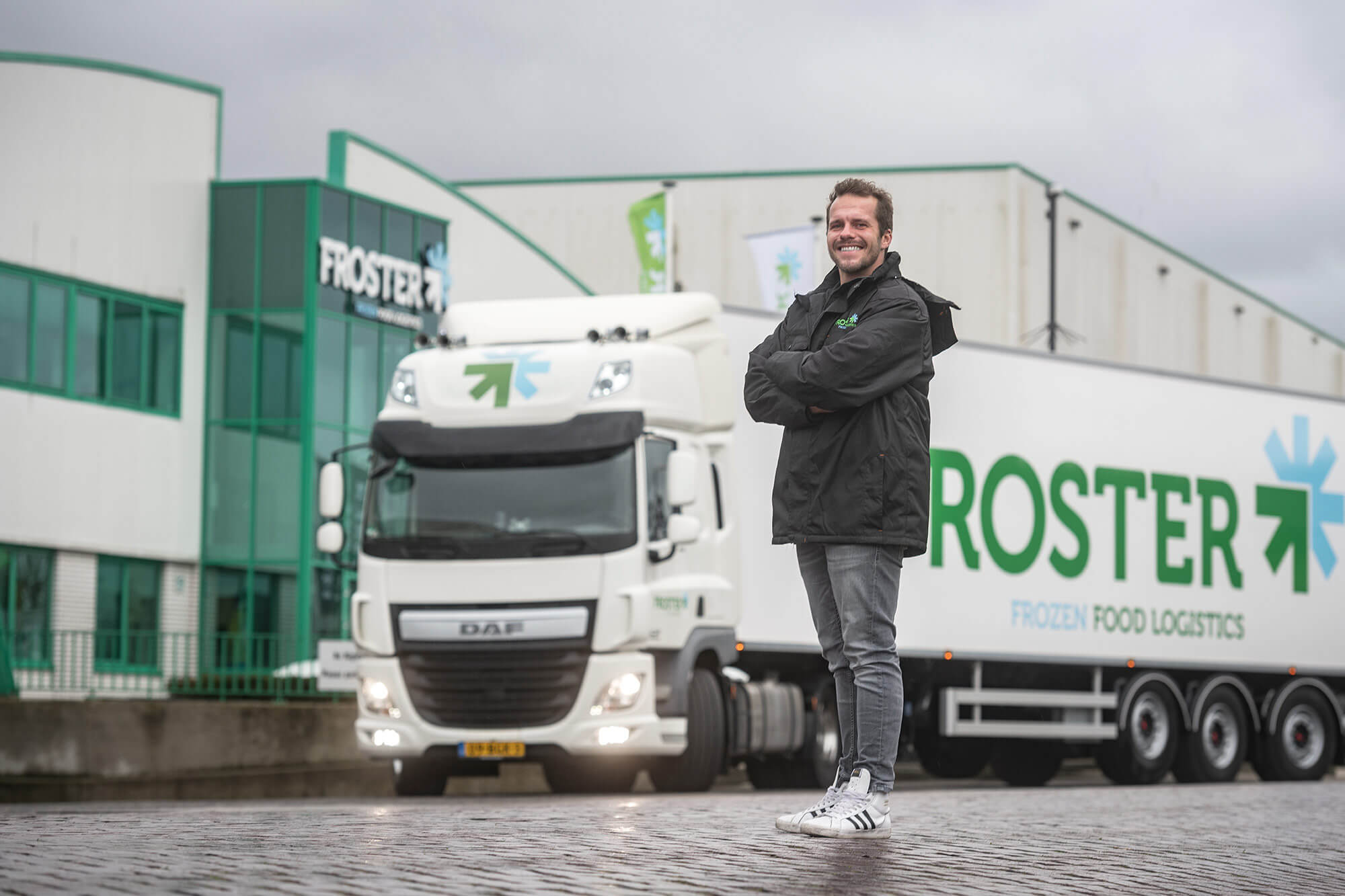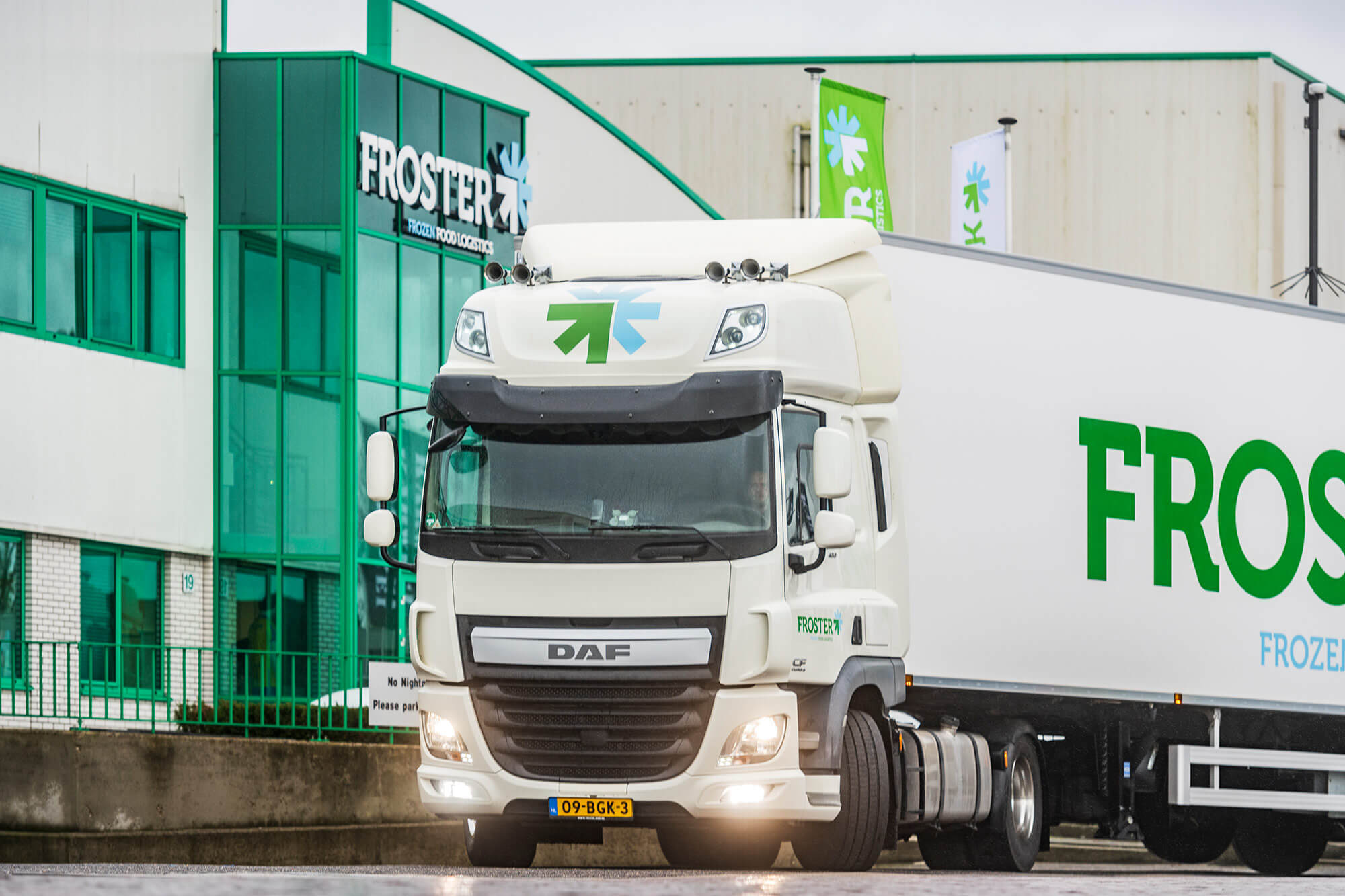 Climate-controlled transport
Widespread network in the Benelux
Climate-controlled transport
Transporting frozen products goes beyond just meeting deadlines. In order not to run any risks in the area of food safety, the transport must take place under climate-controlled conditions. Froster's own fleet is fully equipped for this and our drivers know how to handle frozen products responsibly.
Every destination in the Benelux
Froster delivers frozen products on a daily basis, especially to wholesalers, supermarkets, distribution centres and bulk consumers in the Benelux. The routes are optimised to make transport as efficient as possible. Due to the size and scale of the company, it is always possible for companies in the Benelux to connect to one of the routes. For other destinations in Europe, Froster can organise transport with its international transport partners. 
Picking up stocks
In the end, stocks always have to be replenished. Froster can also unburden you with this. After delivery, our trucks are empty. So it is little effort to just pick up products, before the trucks drive back to our warehouse. This is generally considerably cheaper than having it delivered by an external carrier. In this way you save on costs and together we reduce our ecological footprint. Win-win!
Benefits of transport by Froster
Own trucks equipped with GPS tracking system
Climate-controlled transport with temperature log
Collection and delivery at any location in Benelux